Peter Piot is now speaking.
"The good news is that mortality has been reduced by about half" after hospital admissions, he says. "Some progress has been made in terms of treatment." He also notes the dangers of "long Covid": "I know what I'm talking about. I had it myself and for months I was completely exhausted," he says.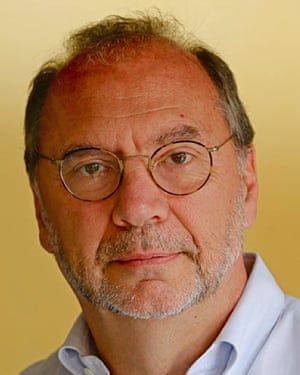 "Every country has demonstrated in the spring that it can suppress the spread of this virus," he says. "We have learned a lot. One of the most important lessons is that we should act fast … and we should certainly not wait until people start dying in great numbers because that follows three to four weeks after a surge in new infections, just as sure as night follows day.
"The resurgence we are seeing now after the initial successes over the summer shows how fragile these gains are," he says. "We kind of relaxed too much the measures that are basically about behaviour, and we are paying a high price … and also we have learned there are no silver bullets. I wish there were."
Saying that he fully understands 'corona fatigue', he lists four ways out:
• A mutation makes the virus less fatal, which he says is unlikely.
• Herd immunity, which he says takes a long time to establish and comes with an "enormous" death toll of "millions and millions".
• Lockdowns for a "long, long time" which will create poverty and cannot go on forever.
• A vaccine, or vaccines, which he views as "the light at the end of the tunnel". He says he is "quite hopeful" that we will know by the end of the year how effective some of these vaccines will be. But there are "no shortcuts".
Source : https://www.theguardian.com/world/live/2020/oct/28/coronavirus-live-news-intensive-care-units-in-france-could-reach-extreme-saturation-in-two-weeks?page=with:block-5f995a208f081a3d00d33dcc